Porcelain Veneers - Skokie, IL
Get a Beautiful Smile Quickly
Are you among the two-thirds of adults who do not like how their teeth look? Whether genetics, poor oral hygiene, or trauma have left you with a less than perfect smile, you do not need to hide behind your flaws. Instead, your cosmetic dentist at Dental Dynamics can drastically transform your teeth using a minimally invasive solution. Porcelain veneers offer natural-looking results to achieve the smile of your dreams.
What are Porcelain Veneers?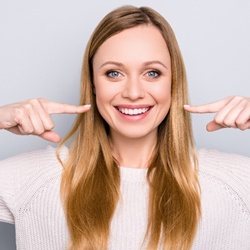 Veneers are custom-made thin shells bonded to the front surfaces of your teeth to improve their overall color, size, shape, and proportion. When you think about veneers, those used in the past that had a Chicklet-type appearance might come to mind. Do not worry. Veneers have come a long way since then. Now, they are made from porcelain, which allows them to be thinner, so no one will even notice they are not your real teeth. Not to mention, this also makes the procedure less invasive because more of your tooth's structure is kept intact.
Process for Getting Veneers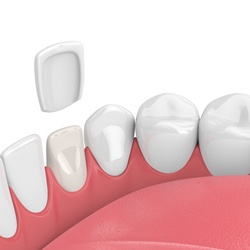 Veneers allow you to get a picture-perfect smile in as little as two appointments. You are scheduled for your procedure after an initial consultation to ensure they are the right treatment for you. Your teeth are cleaned, and their surfaces are lightly etched to remove a small amount of enamel. This is necessary so they sit flush on your teeth. Then, an impression of your mouth is taken, which is needed to make your veneers. The dental lab carefully crafts them to meet your exact needs. This can take a couple of weeks, so we attach temporary ones in the meantime. After your final ones are sent back to our office, you return to have them bonded to your teeth.
Benefits of Veneers
Veneers are very versatile, allowing them to correct several issues at once. Plus, they offer various advantages over other cosmetic treatments, such as:
Hide dark tooth discoloration or stains.
Fix chipped, cracked, or abnormally shaped teeth.
Close gaps between teeth.
Make your teeth appear straighter.
Enjoy a minimally invasive treatment.
Achieve natural-looking results.
Maintaining Your Veneers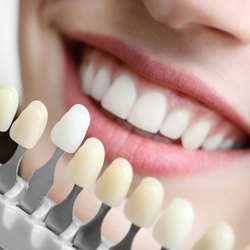 Although porcelain veneers are thin, they are durable to last for several years with the right care. On average, they can last for about 10 years before needing to be replaced. You can help protect your new smile by caring for it properly.
Use a soft-bristled toothbrush and nonabrasive toothpaste to brush your teeth twice a day.
Use a high-quality dental floss to clean in between each tooth daily.
Wear an athletic mouthguard if you play sports.
Do not use your teeth as tools to open packages.
Do not chew on inedible objects, like pencils.
Do not bite into overly hard foods.
Visit your dentist twice a year for a cleaning and checkup.
Invest in a Beautiful Smile
You can invest in a confident future by getting the beautiful smile you have always wanted. Contact Dental Dynamics today to schedule your consultation for porcelain veneers.