Endodontist – Skokie, IL
Get to Know Gene Z. Walchirk, DDS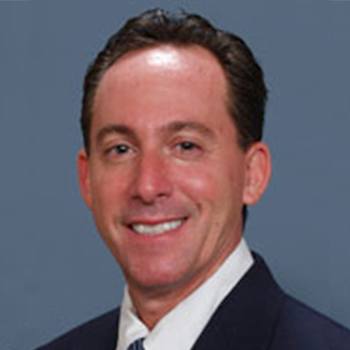 A lifelong resident of Chicago, Dr. Walchirk has been an endodontist since 1992. His primary goal is to produce the most predictable and successful treatment for his patients as possible. Close communication and frequent consultations in a comfortable, pleasant atmosphere enable him to provide a high degree of comprehensive care. Keep reading below to learn more about him:
Where Did You Study Dentistry?
Dr. Walchirk first began his dental career working as a lab technician for a reputable dental lab in Chicago. His professional education started when he completed both his Bachelor of Science in Biological Sciences and his Doctor of Dental Surgery at Loyola University School of Dentistry. After an additional two years of post-graduate work at Loyola, he obtained a Certificate of Specialty in Endodontics. He's also taught at Loyola and the Northwestern University School of Dentistry as an associate professor in the undergraduate endodontic department.
What Kind of Advanced Training Do You Have?
Along with his extensive clinical experience, Dr. Walchirk is diligent in his pursuit to stay current by attending numerous continuing education seminars. He regularly utilizes state-of-the-art technology in his patient care, including Microscopic Endodontics, 3D Scan (CBCT) technology, digital radiology, and Photoacoustic PIPS Endodontic Laser Treatment. He is also a lifelong affiliate of many professional organizations, including:
American Dental Association
Illinois State Dental Society
Chicago Dental Society
American Association of Endodontists
E.D Coolidge Endodontic Study Club
Chicago Dental Society (Englewood branch)
Alpha Omega International Dental Fraternity
Outside of the Dental Office, What Do You Like to Do?
Dr. Walchirk focuses his personal life on his lovely daughter Nicole and other family members. When he has spare time, he enjoys reading, traveling, and staying physically active through a wide variety of activities, including fishing, golfing, basketball, tennis, and jogging. He regularly traveled to Columbia in the past for volunteer work (which he enjoys immensely) and plans to go on further global trips in the future.