Dental Checkup and Cleaning – Skokie, IL
The Easy Route to a Healthier Smile
Hands down, it's always better to prevent a problem from happening than it is to restore your oral health after a flare-up. Thankfully, you don't have to wait on a challenge to arise before you take action. One of your means of protection is to visit us at Dental Dynamics on a regular basis to receive cleanings and examinations. Contact us today to schedule your first appointment with Dr. Davidson so you can experience excellent oral health for years to come!
Why Choose Dental Dynamics for Dental Checkups and Cleanings?
Advanced Dental Technology
Comprehensive Dental Care
Comfortable and Relaxing Dental Experience
Why You Need Dental Checkups and Cleanings?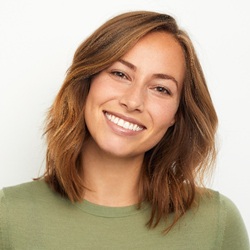 One of the primary means of protecting your oral health is to maintain regular visits to your dentist for checkups and cleanings. For starters, these appointments allow patients to avoid some of the more complex issues that can occur like advanced bacteria growth, tooth loss or other problems. That's because Dr. Davidson will be able to catch any developments before they can fully manifest.
What to Expect During a Checkup and Cleaning?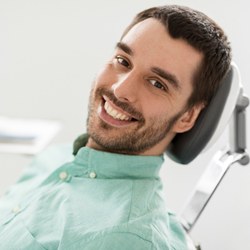 If you're like most people, then your time is already spread thin. The good news is that a preventive care visit won't create a new burden. We recommend you stop by every six months; therefore, you can always feel secure that your oral health is protected. In about roughly an hour, you can have the peace-of-mind of knowing your oral health is fortified. At your first appointment, a friendly staff member will guide you through the process of filling out any paperwork. Then, you'll meet a trained dental assistant who will begin the procedure by capturing X-ray images.
Next, your dental hygienist will provide a thorough dental cleaning to remove any built-up plaque and tartar. This will help to prevent problems like gum disease, gum recession, chronic bad breath and tooth loss. Dr. Davidson will then perform a full oral examination. Your visit will conclude with a consultation that will inform you of the status of your oral health so you can feel empowered moving forward.
Pay Us a Visit
If you're ready to take control of your oral health and to protect your smile, then it's time to contact us at Dental Dynamics, where we'll help you usher in a new era of dental health excellence. To schedule your first appointment with Dr. Davidson, contact us today!